Ringbone is a common condition that can't be cured, but with careful management it can be kept at bay. Vet David Rutherford, from Fellowes Farm Equine Clinic, explains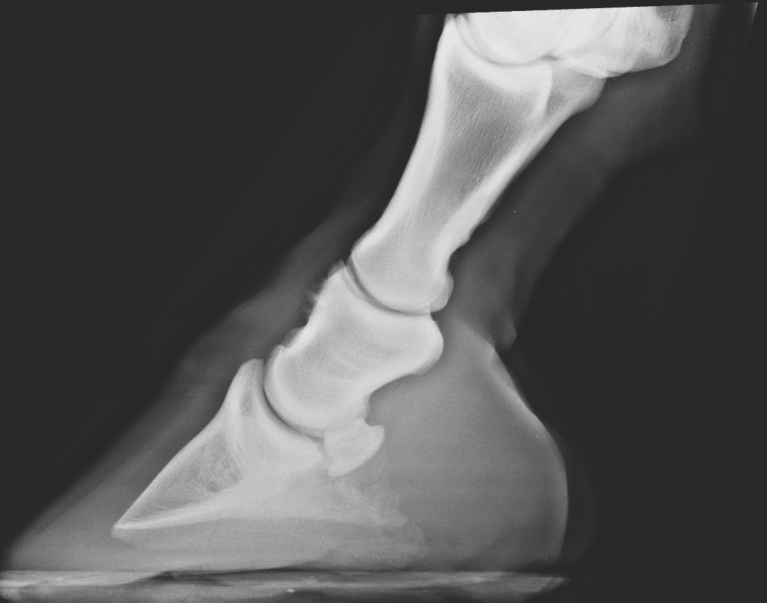 Ringbone is a type of osteoarthritis that affects the coffin and pastern joints in horses' legs. It's a result of wear and tear, so is normally seen in middle-aged and older horses, although it's possible to see the condition in younger horses, too.
There are two types of ringbone…
low ringbone, which is osteoarthritis in the coffin joint. It affects all types of horse, is quite common and is usually seen in the front feet
high ringbone, which is osteoarthritis in the pastern joint. It's more common in heavier breeds such as cobs and draughts, is quite rare and is usually seen in the hindlegs

A condition with many causes
Several things can contribute to the development of ringbone, including a genetic predisposition, conformation, nutrition in early life, workload, lifestyle and previous injury such as dislocation or fracture. Horses who work hard on firm ground or who jump regularly place increased stress on their joints, predisposing them to micro-injury and subsequent development of osteoarthritis. However, this isn't always the case, with the condition sometimes being seen in younger horses and those who have had a seemingly easy life.
Signs of ringbone
Affected horses usually remain sound during the initial development of ringbone, until a certain amount of damage has occurred. Lameness tends to be the first sign and is usually more obvious on hard ground and on circles. However, sometimes swelling across the front of the pastern in cases of high ringbone or poor ridden performance, such as refusing jumps, may occur first. If you spot any of these signs, it's time to call your vet.

Pinpointing the problem
Your vet will diagnose your horse by feeling his leg for abnormalities and carrying out a lameness examination, which involves nerve blocks, joint blocks and X-rays. During the early stages, when damage within the joints is limited to the cartilage alone, abnormalities on X-ray may be subtle. Therefore, sometimes advanced imaging techniques, such as MRI, CT or bone scan, may be required to confirm the problem.
Get your copy of April Horse&Rider here to find out more about ringbone, including what the treatment options are and what the future might hold if your horse is suffering from it. On sale 9 March.
Your Comments