Thinking of a change of career? Check out some of the rewarding jobs you can do that have a connection with horses
Stop dreading Monday mornings and start looking forward to the beginning of the working week by finding your dream job in the equestrian industry. The world is your oyster if you want a career that connects you with your favourite hobby, as there are hundreds of job opportunities ranging from roles that allow you to be hands-on with horses, such as a groom, riding instructor or manual therapist, to office-based positions in marketing, event management and careers consultancy.
To give you a taste of what's on offer, here's an insight into four equestrian jobs and what they involve.
Top tip – If you want to find out what a job really involves, arrange some work experience or job shadowing. If this isn't possible, try to contact people who currently do this type of work and ask them to give you the low-down.
Charity field officer
Sarah Smith, World Horse Welfare Field Officer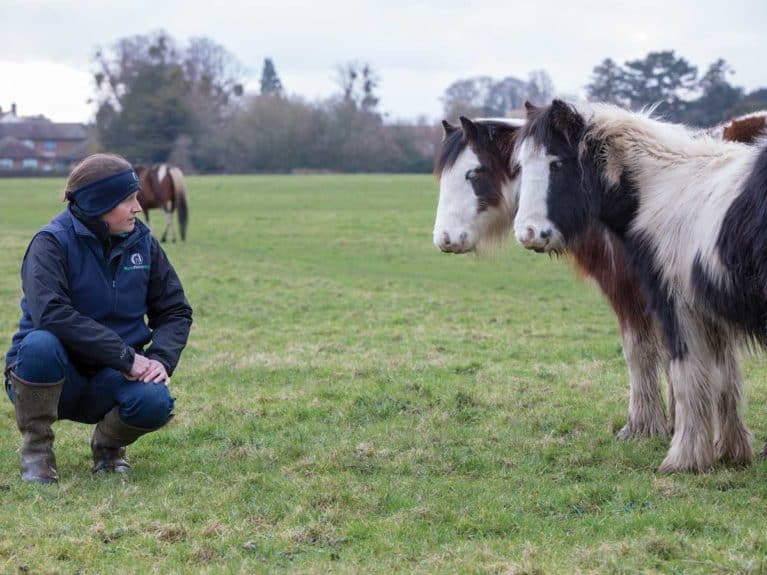 Job description "I investigate welfare concerns across Kent, Surrey, East Sussex, and South and Greater London, and go out to see horses who've been reported to our welfare hotline. I also support World Horse Welfare's rehoming scheme, checking and approving loan homes, and visiting horses who are already out
on loan."
What I love about my job "I get a huge amount of satisfaction from being able to make any horse's life better and it's not just about taking a horse into the charity's care. An important part of my job is giving owners advice, and if this makes a difference and turns their horse's life around, it's incredibly rewarding."
When it's a challenge "Not everyone looks after their horse to the same standard and sometimes there are things I can't change, which is very frustrating."
Working hours "My hours are officially 8.30am–5pm, but some days I might leave home at 8am and not get back until 9pm."
Career path "I worked as a vet nurse in a small animal practice, then joined World Horse Welfare's rehoming department. I took every opportunity for extra training, and to help the charity's field officers and learn more about what they do. Then, I was lucky enough to become a field officer myself."
I could do that "A field officer needs a broad range of skills. As well as a love for animals and good equestrian knowledge, people skills are essential – almost every animal has an owner and you have to be able to deal with all sorts of emotions. You also need to be compassionate, realistic, practical, determined and persistent. A knowledge of the law is important, too, and it helps if you're not afraid to get muddy."
Equine behaviour consultant
Justine Harrison, self-employed equine behaviour consultant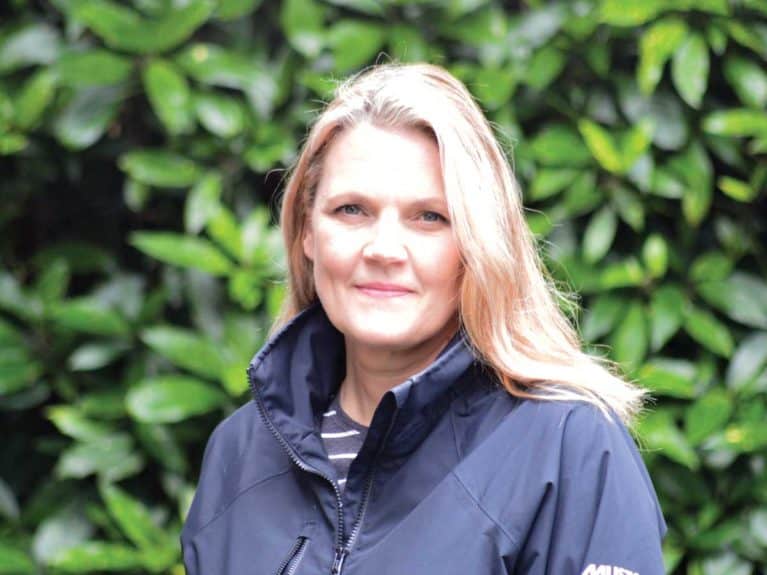 Job description "I work with owners and riders to find a solution to their horse's behavioural or ridden issues, such as loading problems, separation anxiety, napping and bucking. I also help owners teach their horses new life skills, such as preparing them for the farrier or introducing them to the trailer."
What i love about my job "It's rewarding to be able to change a horse's outlook and improve the relationship between him and his owner or rider. Often, all that's needed to make a difference is a minor change to his management, or to something his owner or rider has been doing."
When it's a challenge "It's frustrating if I'm unable to change a horse's situation for the better – for example, if they're stabled for most of the day and the yard won't allow additional turnout. There are so many factors that contribute to a horse's behaviour and welfare, and it's rare that we can meet all his needs in a restricted yard setting."
Working hours "This varies, depending on how many clients I'm booked in to see, but it's certainly not a 9–5 job. I'm busier during the winter months, when horses are ridden less and stabled for longer."
Career path "I decided to study the science of equine behaviour because I had a horse with a behavioural issue and I couldn't find anyone to fix it."
I could do that "To be an equine behaviourist it's essential to have a good understanding of the natural behaviour of horses, plus sound horse handling skills. You also need to have excellent communication skills and be a good listener to enable you to help owners and riders. With horses you never stop learning, so it's important to keep up to date with the latest research into equine science and behaviour."
Equine careers specialist
Emma Dyer, Director at Equine Careers
Job description "A typical day involves shortlisting, interviewing and selecting candidates, promoting job vacancies and generating new business. I also manage the website, design marketing material, do the accounts and attend exhibitions."
What i love about my job "It's rewarding when a client calls to offer one of our candidates a role and I love to help someone secure a job they're really excited about."
When it's a challenge "The worst part is telling the other candidates they haven't got the job."
Working hours "I prefer to interview people when they're relaxed and not rushing, so I'll phone or meet them out of office hours. This means I may need to work until 9pm."
Career path "I did a business degree, and worked as a sales and marketing manager for an equine surfaces company. When the company went into administration, I started up Equine Careers, which specialises in commercial and office jobs for equestrian companies."
I could do that "What I do is results driven, so it's important to be focused. You also need to be organised, have excellent communication skills and be able to pick the perfect candidate for a job. A flair for marketing will help you promote the business and the vacancies you're trying to fill."
Racing groom
Laura Parker, Travelling Head Groom for National Hunt trainer Philip Hobbs
Job description "A usual day on the yard involves mucking out two or three horses and riding three or four. I'm also in charge of keeping our racing tack and jockeys' colours clean and organised. On race days, two of us will travel with the horses. We'll pack and drive the horsebox, declare our runners when we get to the course, then bath and plait them. We also need to make sure the horses get to the paddock on time."
What I love about my job
"I love building up a relationship with the horses I look after and ride out, but the best thing is going to the races, which can be four or five times a week during the National Hunt season."
When it's a challenge "Due to the hours I work, my social life takes a bit of a hit and when my friends are out, I'm usually driving the lorry back from the races."
Working hours "The hours can be long, especially on race days and there are times when I'm not home until after midnight. On a normal day on the yard, I'll work from 6.30am–12.30pm, then return for evening stables from 3–5pm. I
work Monday to Saturday, and
finish at lunchtime on Saturday, unless we go racing."
Career path "I studied sports science at university, then came to Philip Hobbs' to do a gap year and never left. As I've proved myself in the job, I've been given more responsibility."
I could do that "To be a racing groom you need to be able to care for and turn horses out to a high standard. You must be able to deal with early starts and long days, and time management is important, too. I also help guide new staff, so patience is a useful quality."
Your Comments