Showjumper Tom Davison explains how perfecting your shoulder-in will help you gain better marks for your medium trot.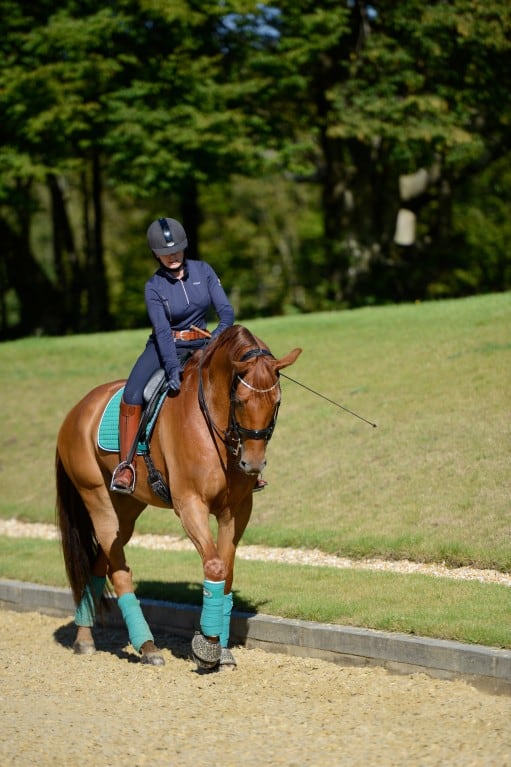 A top level dressage horse crossing the arena in a powerful extended trot is a sight not to be missed. Although it is beyond reach for many of us, a correct and powerful medium trot is developed from early on in a horse's training. And mastering shoulder-in will help improve it further. Tom explains how to correctly ride a shoulder-in…
• Begin shoulder-in as you come out of the corner onto the long side of the arena. Start in walk, until you have mastered the aids.
• Turn your shoulders slightly to the inside, but keep your hips facing straight in the direction of travel. Keep your weight on your inside seatbone.
• Ask your horse for a slight bend through his whole body. Use your inside rein to ask for the bend, but maintain a contact with your outside rein to regulate the flexion from his head and neck – you don't want too much.
• Your inside leg gives the aid to move sideways and forward as your horse's forehand comes off the track. It's important that you time this aid correctly, so that your horse is moving forward on four tracks with impulsion. It can be helpful to have someone on the ground to tell you if the angle is too much or not enough.
Your Comments