Ready to give your competition kit list an upgrade? Look no further than our pick of the best new products on the market this summer
With UK riders desperate to get back out on the competition circuit, there's no better time to make sure your gear is in working order and replace any bits that look a little worn. For some inspiration, enjoy a range of top-class kit right here.
Albion K3 sport jump saddle
This exceptional monoflap jump saddle provides a new lightweight and close-contact design. It includes a super-soft half deep seat and is built on the proven, tested and trusted Adjusta Tree. 
From £2,270
Darley York whip
Up to new BS and BRC standards, this whip has a sleek, ultra-grip, slim handle for easy carrying. It's available in 50cm and 66cm to suit your needs.
£29.95
Schockemoehle Stanford bridle
Made from high-quality leather, this bridle will provide your horse with the ultimate in comfort. It also comes with two browbands – one plain, and one with a touch of sparkle.
£219
TOP TIP
Make sure you check whether your new kit is competition legal in whichever discipline you do – particularly safety gear.
Blackfort Equestrian show shirt
Combining practicality with beautiful lace detailing, this shirt is made from a technical, moisture-wicking fabric for cool comfort in the ring. 
£36.95
Freejump Soft'Up Pro Plus
With a 30% larger tread and longer  non-slip studs, these stirrups are designed to cushion your joints and keep your leg in the optimum position. 
£249
Charles Owen AyrBrush with pinstripe
Featuring a bold pinstripe, this sleek helmet includes the latest in safety technology and a sophisticated design for style in the saddle. 
£268.90
Mountain Horse Sovereign Lux
Beautifully crafted with a fashionable crocodile top cuff, these boots are figure-hugging, soft and ultra-comfortable, with    a shock-absorbing sole.
£329
Stierna Sally breeches
Designed with minimal seams and an ergonomic fit for maximum comfort, these breeches are made from    high-stretch fabric with a silicone grip. 
£155
Hit Air vest
With outward expansion on impact, this high-quality vest includes extra protection for your neck and back, making it the ultimate in riding safety gear. 
From £435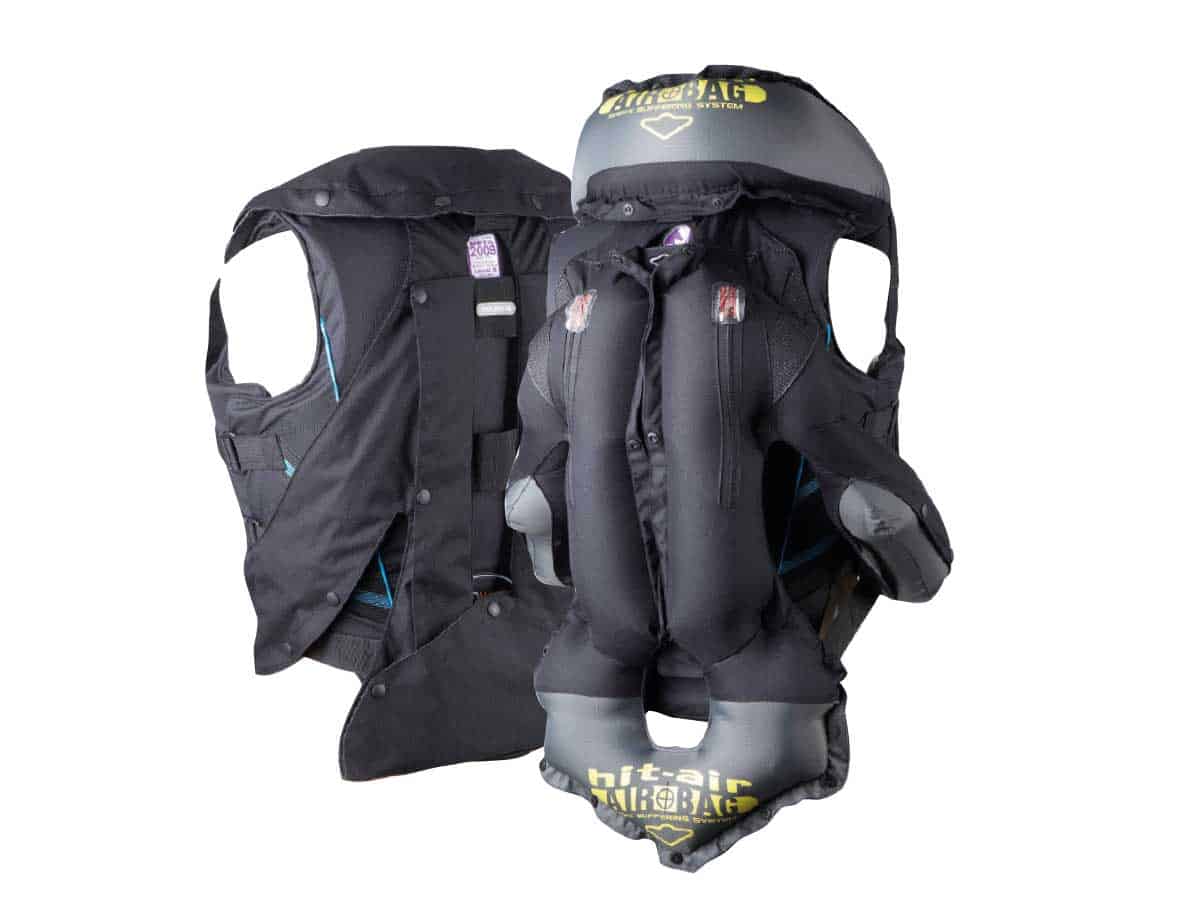 Roeckl Melbourne gloves
Made from Econyl® yarn – an endlessly recyclable material made from plastic waste recovered from oceans – these gloves are hardwearing yet thin and breathable. They're even touchscreen compatible.
£42.95
Salute Equestrian Click and Connect neckstrap
Including quick-release connectors, this set turns your neckstrap from safety kit to style icon, and enables you to gain from the training benefits its unique design brings.
From £129.95
Fetlox CC jump pad
This great value pad includes a reinforced spine with moisture-wicking bamboo fabric. It includes suede girth panels, nylon girth straps and D-ring tabs, too.
£30
SSG 3200 Pure Fit
Lightweight and made with a vegan leather palm, these gloves provide all-weather grip with rein area reinforcement and machine washable fabric.
£25.95
Tonics Shoes Jupiter tall boots
These boots provide an elegant, contoured fit. Made from soft leather with a shock-absorbing footbed and ergonomic outer sole for comfort.
£359
Ophena magnetic safety stirrups
These stirrups include an advanced magnetic system for quick and easy set-up to provide the ultimate in safety, grip and performance.
£293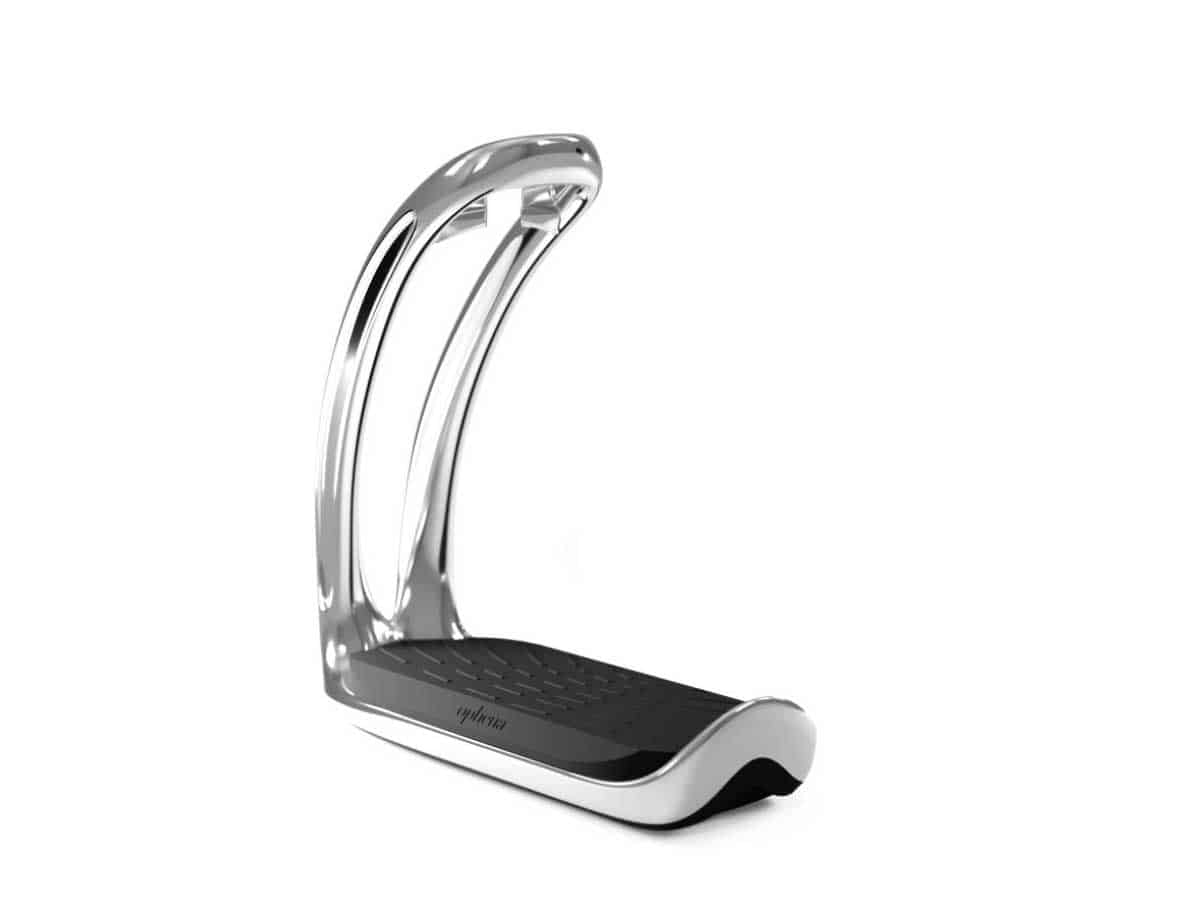 Pegasus Jewellery Vitality Hero bracelet
With magnetic therapy to help boost energy levels, this bracelet is perfect for a tough day in the saddle. £5 from every sale goes to NHS Charities.
£35
Stierna Anna top
This competition shirt is made from 70% recycled fabric and contains bamboo charcoal, which is naturally antibacterial and anti-odour. 
£59
Visentin Equestrian leather magnetic bridle number holder
Including Swarovski crystals and made from soft, durable Australian kangaroo leather, this holder also includes a gold-plated magnetic locking system.
£57.46
Tidy Tackrooms travel bag
This beautiful suitcase allows you to safely and easily transport tack and accessories. It includes an insulated pocket and removeable trolley.
£295
Shapley's Hi Gloss Finishing Spray
Add a dramatic shine to your horse's coat, no matter what colour with this handy spray. When used daily, it'll keep his skin and hair conditioned. 
£15.39 for 340ml
Baileys Ease and Excel Cubes
The perfect way to maintain your horse's condition as his workload increases, these low-starch cubes offer slow-release energy from fibre and oil.
£14 for 20kg 
TOP TIP
If it's brand-new competition breeches you're after, why not check out our collection on p118? We've put them through their paces to help you pick the perfect pair for you.
Seducci Breezy Boxer Jane
With soft, moisture-wicking fabric and True Seamless technology, this underwear will keep your skin healthy – and you comfortable – in the saddle.
£34.20
Voltaire Design Adelaide
A dressage saddle with a refined look that maximises style, performance and comfort. It offers close-contact and precision for the rider's leg.
From £4,600
Wow Saddles Supercool saddlecloth
This saddlecloth is made from technical, three-dimensional spacer fabric, which helps sweat wick away with a layer of air between your saddle and your horse.
£60
Your Comments