While getting back out competing might not be on your immediate agenda, there's no reason why you can't get yourself show-ring ready
What The Muck shampoo
Ideal to remove heavy stains, this shampoo will leave your horse's coat shining. It contains tea tree, aloe vera and peppermint with no harsh chemicals. It's 100% natural, paraben-free and suitable for vegans, too. 
£19.99 for 500ml
Champion Revolve Vent-Air MIPS peaked helmet
Ventilated airflow system and gorgeous synthetic leather finish, this helmet will keep you safe yet stylish in the saddle. With three safety standards and MIPS technology, it includes a low-profile and lightweight fibreglass shell and removable crown comfort padding. 
From £255
Legend Athena bridle
Made from gorgeous European leather with stainless steel fittings, this bridle features a wide, cutaway headpiece to reduce pressure on your horse's poll. It also has a removable, wide-set flash strap and comes with super grip reins.
£110.99
 Hy Equestrian Sport Active Collection
Brand-new for spring, the matchy-matchy Sport Active Collection welcomes the addition of terracotta orange and spearmint green to its range. It includes riding skins, baselayers, hat silks, saddle pads, bandages, fly veils and more.
From £9.50–59.99
SSG technical gloves with wrist support
With superior grip in all conditions, these gloves include a two-inch cuff for added wrist support. Made from Lycra with a suede palm for comfort, durability and breathability. 
£31.95
Supreme Products hot oil
Ideal to remove grease and dirt from your horse's coat, this hot oil will leave his skin moisturised and with a gorgeous shine. The perfect post-clip product, it helps strengthen and repair damaged or dry coats.
From £11.95 for 250ml
Personalised rosette hanger
Made from stainless steel and complete with fun ribbon tails, this hanger is the perfect place to showcase your winnings from a great day out. With countless designs to choose from, you can make your hanger your own with personalisation. 
£43.99
Bombers eggbutt ported barrel bit
The bit's ported barrel is designed to free up your horse's tongue with extra space. The barrel joint relieves pressure on the bars and the eggbutt cheekpiece prevents pinching, giving a more consistent feel.
£99
Baileys Performance balancer
The perfect option for horses who maintain condition on forage alone or with minimal hard feed. Contains high-quality protein, plus vitamins, minerals and antioxidants for a fully balanced diet.
£29 for 20kg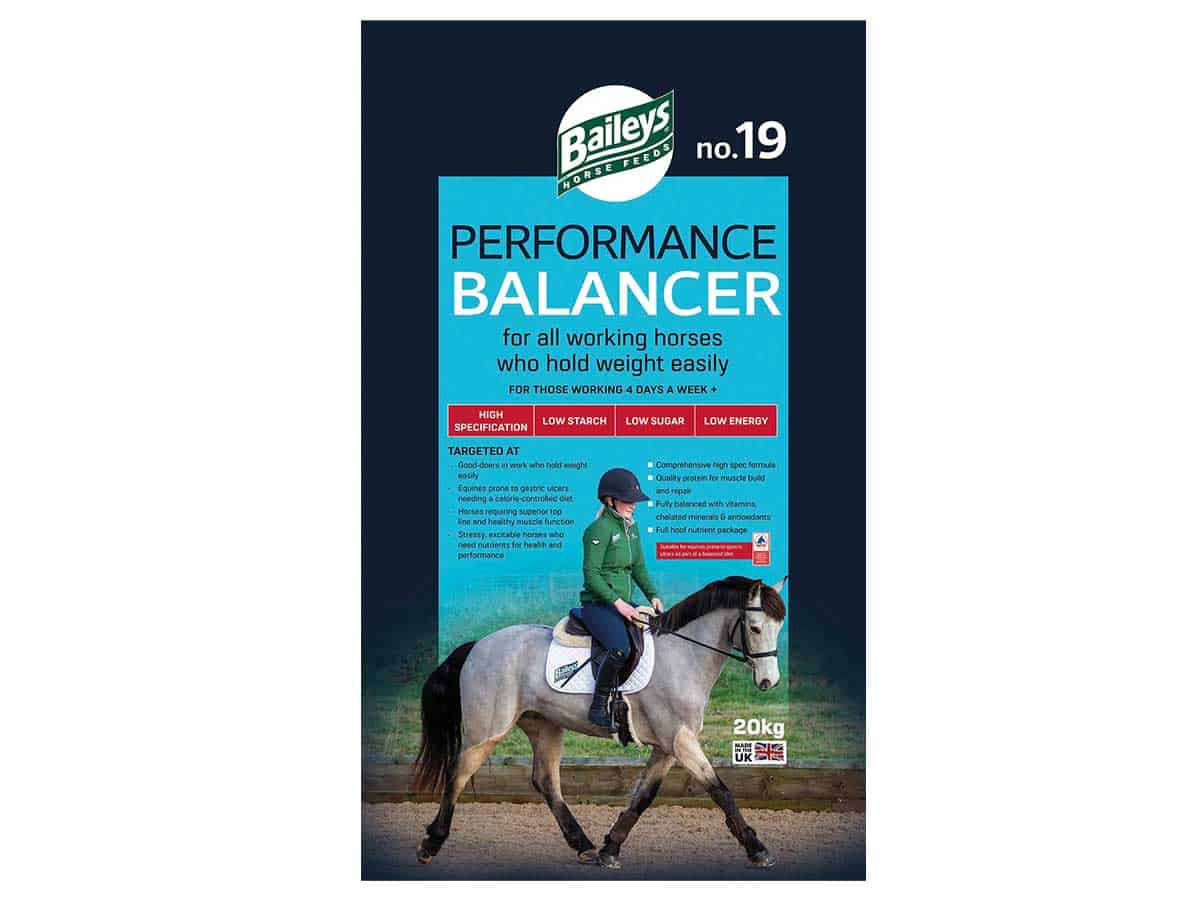 Charles Owen Luna helmet
Meeting three international safety standards, including PAS015, the Luna is a stunning helmet with 360° ventilation, flex peak, leather-look harness and padded, washable headband for a comfortable ride. 
From £185
Derriere Equestrian Performance padded panty
Award-winning and designed for a seamless look under breeches, this underwear protects you from friction to provide maximum comfort in the saddle.
£35.99
Dressage small towers
Set your arena up for success with these freestanding dressage towers. Tough, lightweight and practical, they feature a plant plot recess and drainage hole. 
£175.95
Stübben Centurion dressage saddle
This stunning new saddle is built on an innovative webbed spring tree with a monoflap design for a close contact fit. One of many customizable details is an interchangeable diamond inlay system so you can match your bridle and outfit.
From £3,650
Jump4Joy Skinny Brush
Available in 70cm and 90cm widths, this skinny fence is a great way to build your confidence over narrow jumps from the comfort of your arena. It comes with telescopic stands, safety cups and brackets, and flags. 
From £243
Salute Equestrian number bib and inserts
No need to print out your numbers at home with these smart PVC number bib inserts. They're super sturdy and will fit in your existing bib – or upgrade to a non-slip personalised option that will even fit over your helmet.
From £14.95
Equilibrium Products Tri-Zone All Sports boots
One boot to do it all – whether you're heading onto the cross-country course, enjoying a hack or honing your dressage skills. These boots are lightweight and breathable with a flexible internal tendon guard.
£49.95
Hit Air Vest   
This high-quality, lightweight vest has been designed to have outward expansion on impact, providing extra protection for your neck and back. 
From £435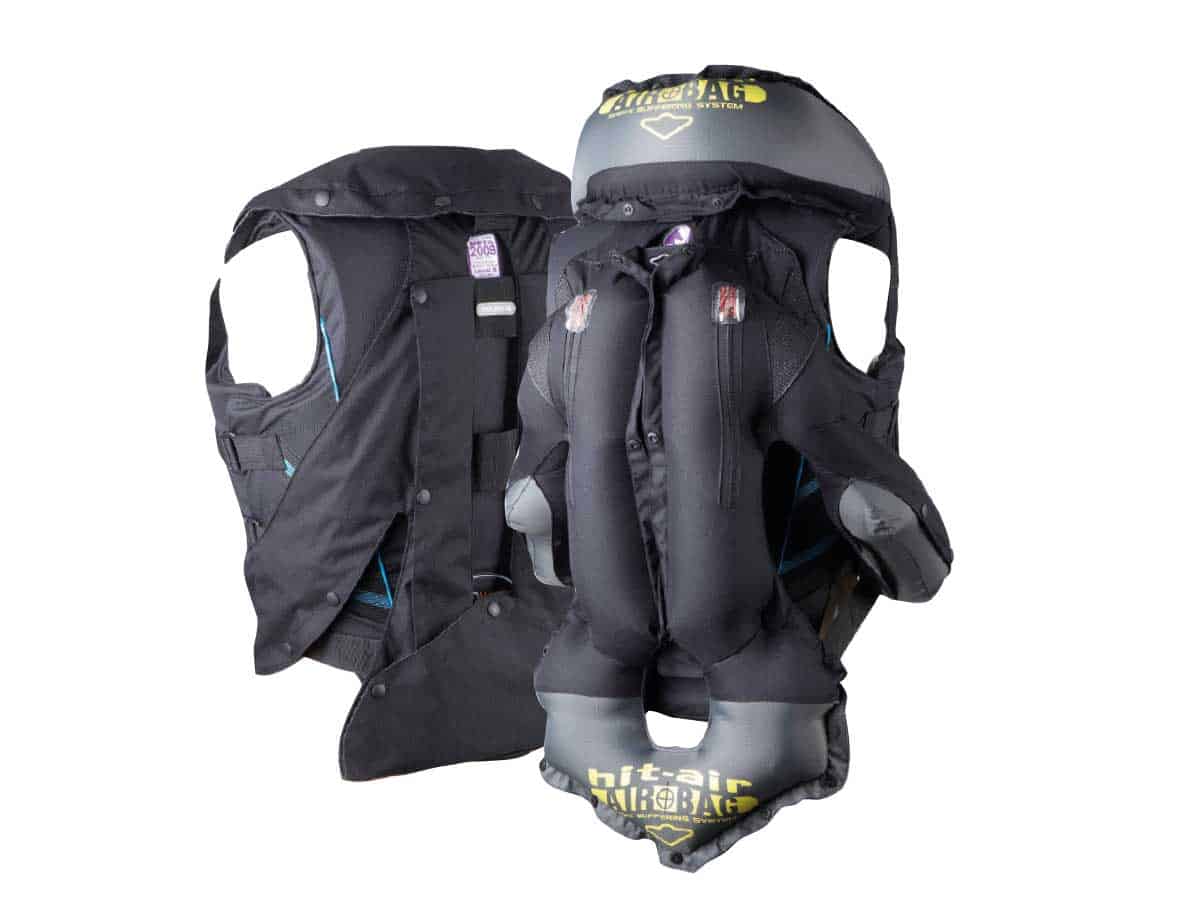 Absorbine Showsheen hair polish and detangler
For a gorgeous, sleek coat and to highlight body condition and tone. This spray contains vitamins for coat conditioning and proteins to strengthen your horse's hair. 
£18.82 for 946ml
Uhlan Airflow saddle pad
Designed to contour neatly to your horse's body, this saddle pad ensures maximum breathability and cushioning with sweat-wicking material. Features a memory foam suede collar for comfort and stability.
£49.99
Accustride Showjumping Distance Guide
This weatherproof tool helps you calculate correct jumping distances for horses and ponies. Measured in metres and feet, it includes a weatherproof board for the arena, a pocket-sized guide and a measuring tape.
£39.99
Roeckl Lorraine gloves
These discreetly glittering gloves include a soft, stretchy back for a great fit. They offer plenty of grip and tactility on the reins, plus they're highly breathable, fast-drying and machine washable.
£26.95
Polyjump Cross Wings
With a traditional look and feel, these wings include easy-to-use pre-cut cup and track slots. They're lightweight and have detachable feet, making them stable and easy to transport.
£195
Balanced Horse Feeds Show Mix
A fibre-based conditioning feed, formulated for condition and weight gain without added fizz. It provides energy through slow-release sources with a full-spec vitamin and mineral supplement, as well as oil for added coat shine.
£15.25 for 20kg
Horslyx Mobility balancer
This lick contains omega oils, MSM and glucosamine hydrochloride to help support your horse's joints. It's available in a range of sizes, so makes a tasty handheld treat or can be left in your horse's stable.
£16.75 for 5kg
Your Comments