Managing your horse's worm burden is important for his health and that of your grazing, but with so much information out there, it's hard to know where to begin. H&R has asked industry experts to help sort the facts from the fiction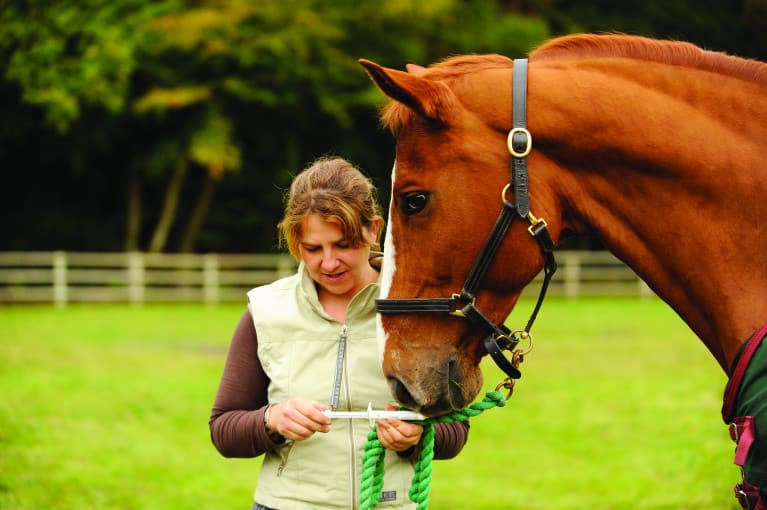 "I've heard that wormers can damage my horse's liver, is this true?
Anna Hollis MRCVS, Recognised Specialist in Equine Internal Medicine at the Animal Health Trust, responds:
At standard doses, the ingredients used in licensed products for worming horses are very safe – if your horse is healthy, there's no real risk to his liver when these products are used.
Worming medications undergo a set of strict safety and efficacy tests before they are licensed for use, and any potential side effects are listed in detail on the package insert. However, at very large overdoses, some ingredients can be damaging to the liver and there are reports of ivermectin toxicity at massive overdoses. Therefore, it's important to ensure you have an accurate weight for your horse, especially in very small breeds such as miniature Shetland ponies or in foals, where estimating weight is more difficult. That said, it's also important not to underdose your horse, as this can lead to lack of efficacy and speed up the development of worm resistance to worming medications.
If your horse has liver disease or you're concerned about the possibility of liver disease, your vet will be able to take a blood sample to look at liver enzymes and bile acid concentrations, which give an idea of liver function, and might help them decide which products are suitable for use.
I recommend regular faecal worm egg count testing (approximately every three months), along with a tapeworm ELISA (saliva or blood test) twice a year, rather than routine worming. If the FWEC and tapeworm ELISA are negative, your horse may not need treating as often. Once a year, your horse should be treated for encysted small redworms, regardless of his faecal worm egg counts, as these can't be detected by a worm egg count and can be extremely dangerous to your horse.
To see our experts solve more worming myth busters, get your copy of September Horse&Rider, on sale 28 July.
Your Comments