Boett blanket
Sizes: 15 sizes from Mini to Shire
RRP from £165.50
itchyhorse.co.uk
Made from a unique, light, strong, water-repellent, breathable fabric that's impervious to midges.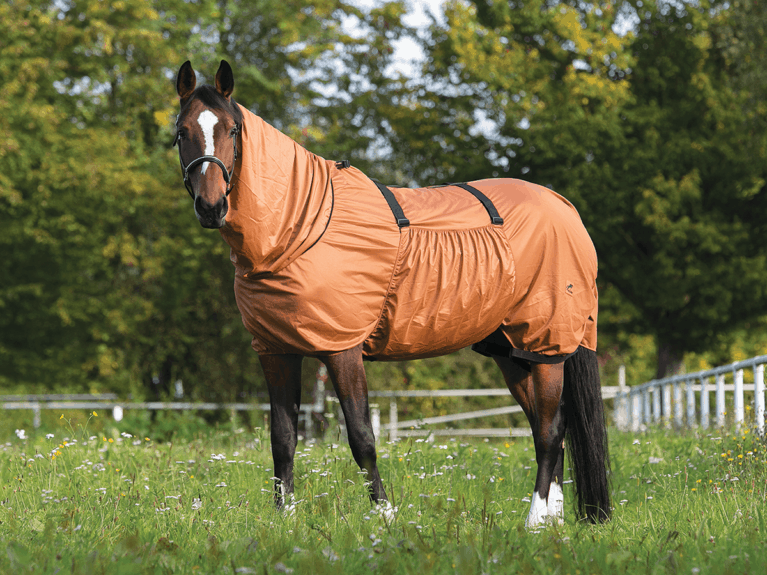 Felix Bühler sweet itch rug
Sizes: XXS–XXL
RRP £109
kramer.co.uk
Breathable, functional, fibrous material that inhibits heavy sweating and dries out fast.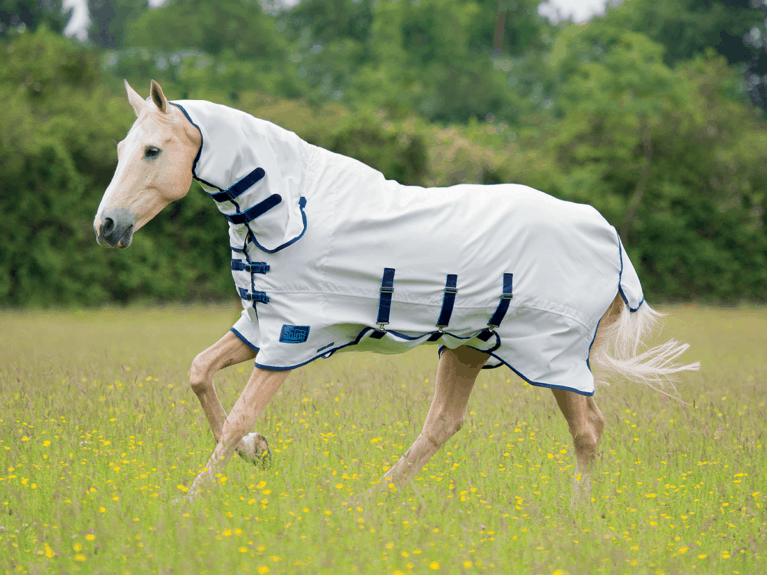 Shires Tempest Plus sweet itch combo
Sizes: 4ft 9ins – 7ft 3ins
RRP £59.99
shiresequestrian.com
Ripstop, breathable, 600 denier fabric that's 90% UV protective.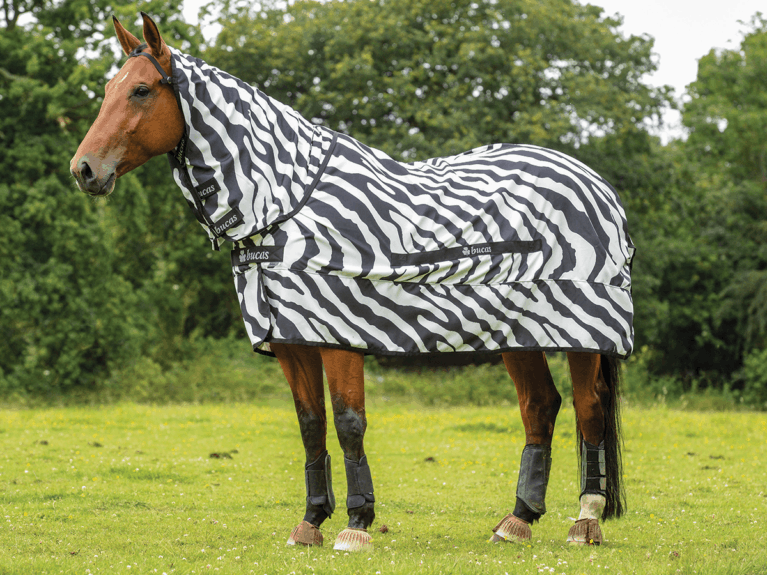 Bucas Sweet Itch Zebra rug
Sizes: 5ft 6in – 7ft 2in
RRP £130
zebraproducts.co.uk
Specially developed fabric prevents equines being bitten by small biting flies as well as repelling the bigger, aggressive horse flies.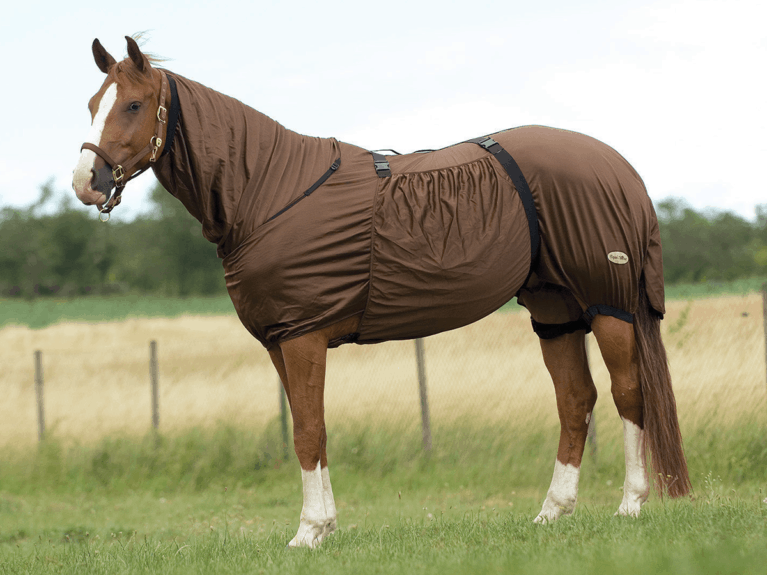 Equi-Thème sweet itch sheet
Colours: Light grey, black/white zebra design and brown
Sizes: 4ft 9in – 6ft 9in
RRP £61.90
equi-theme.com
Made from soft, 100% tightly woven polyester to prevent even the smallest of insects coming through, while being comfortable.
Rambo Hoody
Sizes: 4ft – 7ft 3in
RRP £161.95
horseware.com
Durable, close-woven, 1,000D polyester that prevents irritation from even the smallest of flies. It's treated with Vamoose, a synthetically engineered form of a natural fly repellent