Five signs you own a warmblood
Posted in News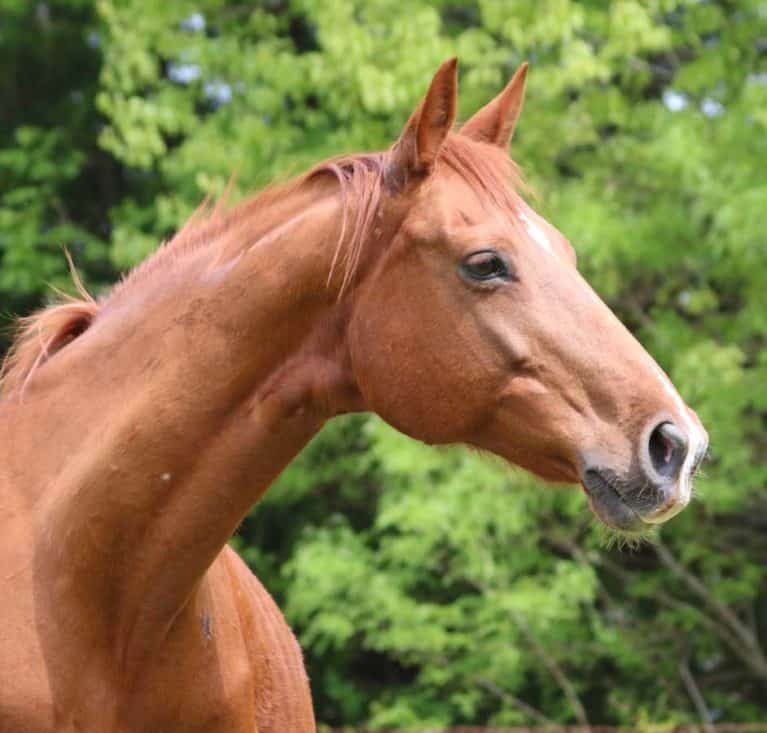 Big mover? Check. Big personality? Check. Big wimp? Check! While your gentle giant may take to the dressage arena like a duck to water, or love nothing more than soaring around a course of showjumps, its more than likely that his enthusiasm for a plastic bag rustling in the hedge extends only to how quickly he can get a mile down the road in the opposite direction. If this sounds like your equine best friend, read on…
Foot-perfect With half-pass and rein back down to a T, many could ask where you'd go from here. But however spectacular your warmblood may be in the arena, there's plenty to be done behind the scenes to ensure the judge is treated to a true test of his talent. From dressage board desensitisation to working around other horses in the warm-up, ample preparation is key to ensuring your day out goes smoothly. The other liveries might be green with envy watching you run through your test at home, but seeing your beautiful warmblood performing his best airs above ground in the competition arena might make them think twice!
Forever young No matter how long you own your warmblood, there are certain quirks and foibles he's unlikely to grow out of. Whether he's five or 25, he'll always have a sense of humour and a penchant for the dramatic. Anyone who's owned a warmblood into his veteran years knows that no matter how long he's been on earth, he'll always be young at heart. Spooking at plastic bags, pretending he's never been clipped or seen the vet and still refusing to go into THAT corner of the arena – regardless of the fact he's lived on the same yard all his life – are traits that tend to stand the test of time – but you love him for every aspect of his personality, adorable or mildly irritating.
Hair-raising fun rides While a fun ride really ought to be what it says on the tin – and for many of your horsey pals, it's just that – your warmblood often has other ideas. For many horses, the behavioural flow chart during a day off the yard moves swiftly through spooky and fresh, to excited but positive before arriving at relaxed and focused on the job in hand. However some days, your warmblood might be lucky to move beyond step one. Like an overly-tired toddler, he'll come off the lorry like a rocket then spend the first half of the ride like a bull in a china shop, before quieting down for approximately 10 minutes at which point his tiredness catches up to him and he, once again, throws his toys out of the pram. Oh well, at least he looks impressive doing it!
Body basics Your warmblood may not be quite as hardy as an Irish type or a cob, but he's still plenty sturdy. With great quality feet and good conformation born from years of carefully calculated selective breeding, he's likely as sound as he is beautiful. His extravagant movement may lead to the odd overreach – but pop on a pair of boots while he's turned out and you'll be none the wiser. The time you put into his conditioning and training will leave him in full control of his impressive scope and movement, helping him stay injury-free and as spectacular a ride as he is to look at.
Dope on a rope Ridden work may sometimes come with a warning, but your warmblood is a gentle giant, really. Content with treats and cuddles galore, there's no shortage of affection to be had with your chap. Food-orientated and a true people-person, your warmblood will no doubt be one of the more loving horses on the yard. Once you've built your bond, it's near enough unbreakable and sure to only strengthen over time – although it might require some Polos to get there!
We know you wouldn't change your warmblood for anything, and that the hard work is always worth it when things come together. Life's no fun without a little excitement, which your handsome chap certainly brings in spades.
Your Comments