Get set for summer with some of our favourite products this season
We've put together some must-haves for this summer to give you a heads up for hunting down the best deals. Not only for your horse, we've got some great gear just for you, too.
Happy horse
The perfect products to keep your horse happy and healthy this season.
Science Supplements' Complete Electrolytes
Replace the electrolytes your horse loses during exercise with Complete Electrolytes – a palatable, balanced formula that's easy on your horse's stomach. It contains key electrolytes to help keep your horse on top of his game.
From £36.99 for a 2kg tub
SMART Native saddle range
Having trouble finding a saddle to suit your steed? Close-contact and low profile, the multi-discipline SMART Native saddle range is specially designed for wider or large-shouldered equines. These saddles flex-to-fit, expanding and contracting to maintain fit through seasonal changes in weight and back-shape.
From £2350
Derby House Pro Bee Print fly rug
Designed with a colour scheme that's proven to naturally deter flies, it not only looks cute, but means business, too. Made from breathable mesh with a full belly wrap and free matching fly mask, this distinctive rug offers the ultimate fly busting protection. It's delivered sustainably in 95% plastic-free packaging.
£32.99
Dodson & Horrell Staypower Cubes
Want stamina without high-levels of starch? This controlled energy release feed is oat-grain free, low in starch and fully balanced. It includes live yeast to support a healthy hindgut environment, added key amino acids for muscle development and electrolytes to replace salt and minerals lost through sweat.
£12.15 for 20kg
Absorbine Ultrashield insecticide and repellent
For protection against this season's creepy crawlies, look no further than Ultrashield insecticide and repellent. Containing permethrin and pyrethrin, it offers an instant knock-down effect against biting insects and a long-lasting shield for all-round protection.
£24.80 for 946ml
Fouganza Trail Hacking saddle pad
This super-smart and practical saddle pad features two handy side pockets and an extra D-ring for those long hacks you've planned this summer. Complete with Velcro girth straps for optimum security the saddle pad is durable, comfortable.
£29.99
Aniwell FiltaClear
Perfect for sensitive skin, this multipurpose sun-block also offers antibacterial protection that soothes and protects damaged skin. FiltaClear rubs in to become transparent, making it usable for even show animals.
£8.55 for 50g
PS of Sweden's Nirak bridle
With its easily adjustable noseband, anatomically shaped headpiece and extra ear padding, the Nirak bridle is designed to reduce poll pressure and keep your horse relaxed and comfortable, while the cheek pieces are adjustable at both ends to ensure a perfect fit. Rein pressure is shared between the bit and the noseband and is ideal for sensitive or young horses.
£235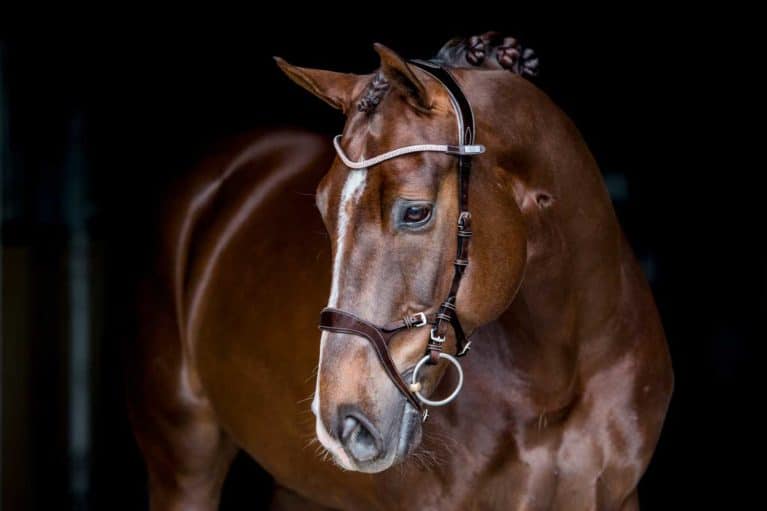 Just for you
Beautiful breeches, stylish shirts and other products to make your summer a breeze.
Dublin Performance Cool-It Gel riding tights
Stylish as well as functional, these tights are just the ticket for your summer wardrobe. These leggings can be worn all day for maximum comfort and freedom. The silicon gel print keeps you secure in the saddle, giving you plenty of grip without restriction.
£49.99
Dublin Pegasus long sleeve tech top
This tech top will perform at its best in any weather. It's long sleeves feature a breathable mesh panel to allow for greater ventilation. Its smart, contrast panelling provides a sleek, feminine look.
£29.99
Trailer Vision's Equi-Vue 2
Specially designed for horseboxes and trailers, the Equi-Vue 2 puts your mind at ease and allows you to transport your horse with peace of mind. Easy to install and with it's own WiFi, you can transfer images straight to your smartphone. The rechargeable battery holds six hours of use.
£149.99
Equetech Inspire breeches
These stretchy, pull-on tights offer four-way stretch and great shape retention. Silicone grip in the knee keeps you safe and secure in the saddle, while two deep thigh pockets leave you plenty of room to keep your valuables close to hand. The wide waistband offers a flattering and smooth finish to these riding tights.
£47.95
Dublin Sagitta sleeveless top
Featuring fabulous comfort dry technology, this sleeveless shirt will keep you cool this summer. It's breathable and has moisture-control properties so you'll stay dry and comfortable all day long. Smart contrasting binding and a dipped hemline detail will keep you looking your best wherever you go this season.
£22.99
Your Comments