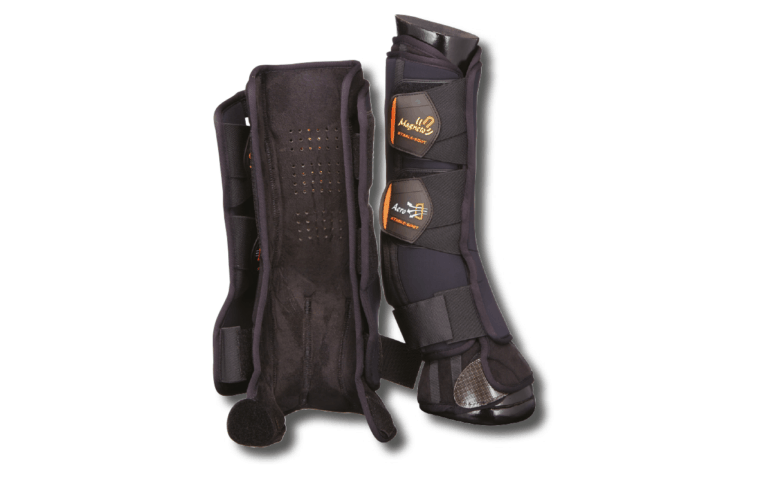 Magnetic products are becoming increasingly popular, with many people choosing to use them after their horse has worked hard or travelled a long distance, or if he just needs a bit of pampering. Their reported benefits include aiding recovery after exercise, improving circulation and stimulating the supply of oxygen to body tissues. With so many different product options available, there's something to suit everybody. TOP TIP Magnetic products shouldn't be used while your horse is working, as the combined heat produced by the magnetic field and his body could cause him to get too hot.
Bioflow magnetic rug
Sizes 5ft 9in – 6ft 6in Price £99 
visit bioflow.co.uk
Contains 10 detachable pouches, each holding four powerful magnets, which can be repositioned to target problem areas. Features adjustable front buckles, crossover surcingles, leg straps and a fillet string.
Premier Equine
Magni-Teque hock boots
Sizes One size Price £50.99 per pair
visit premierequine.co.uk  
Made from breathable neoprene that moulds to your horse's hock. When in place, 16 high-energy magnets sit around the joint.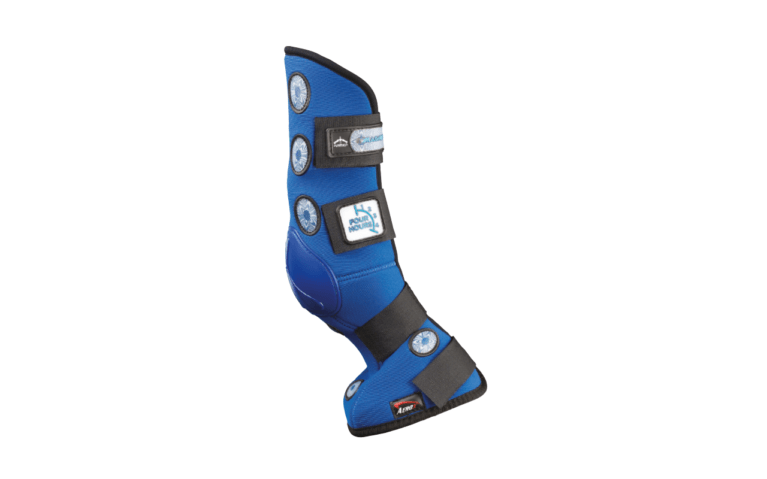 Veredus Magnetik 4 hour stable boots
Sizes M–L Price £214 per pair
visit zebraproducts.co.uk
Made from a breathable Aerox fabric that allows your horse's legs to remain at the optimum temperature and prevents overheating. The therapeutic benefits are attained in an intensive four-hour period.
Cottage Craft magnetic mitt
colours Black, blue, pink, purple

Price £4.49
visit harryhall.com
Seven 360° rotational magnetic balls help massage stiff muscles. There's a curry comb on the reverse side for grooming.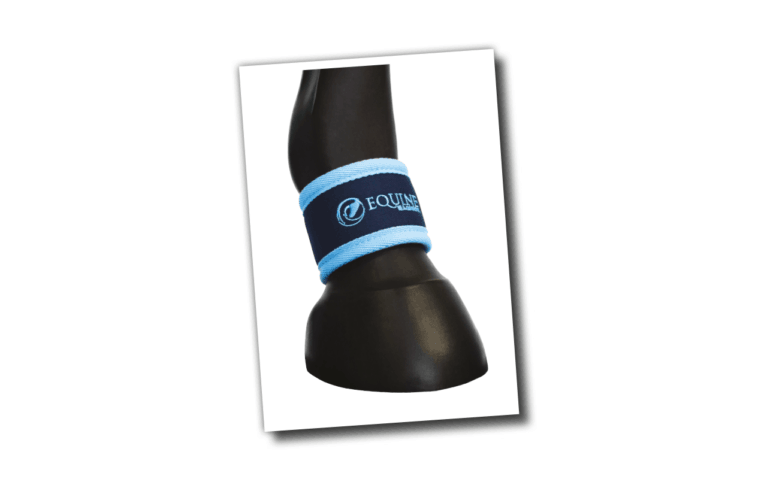 Equine Magnetix magnetic ankle boots
colours Blue or purple Sizes XS–XL Price From £26.95 per pair
visit equinemagnetix.com
The bands are made of a 1,000 denier polyester outer covering and poly-fleece lining with interior foam padding. They contain four to six neodymium magnets per boot, depending on the size.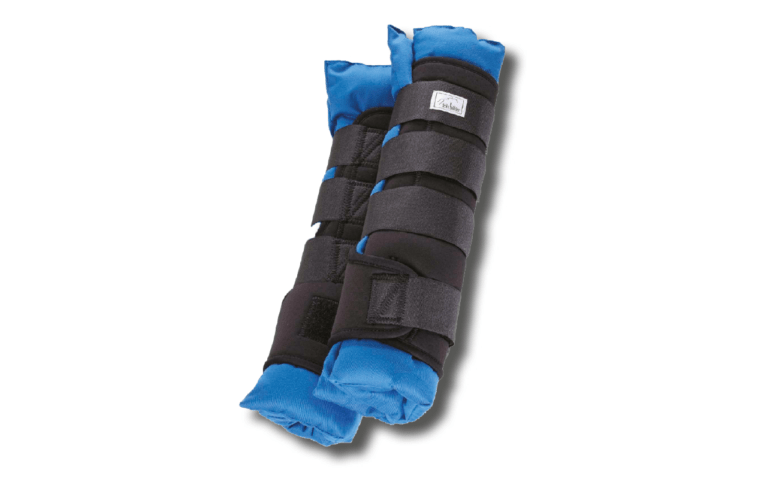 Felix Bühler magnetic front stable boots
Sizes One size Price £64.90 per pair
visit kramer.co.uk
Four integrated magnets along the tendons encourage blood circulation. Breathable upper material made of chloroprene rubber. Includes removable cotton leg wraps.
Equilibrium Therapy Magnetic chaps
Sizes S–XL Price £79.95 per pair
visit equilibriumproducts.com
Contains four clinical grade magnets in pillow packs that can be positioned exactly where needed. Can be worn on front or back legs.
Kentucky Horsewear Recuptex magnetic stable boots
Sizes One size Price £130.43 per pair
visit kentucky-horsewear.com
Shaped neoprene outer with removable, breathable wraps that help stimulate blood circulation through infrared heat radiation back to your horse's legs. Velcro fastenings ensure a secure fit.
Activo-Med Combi Pro rug
Sizes M, standard or XL
Price £3,400
visit fmbs.co.uk
A pulsed electromagnetic (PEMF) therapy and massage rug. Contains 19 PEMF spools and 14 massage modules placed over your horse's main muscle groups.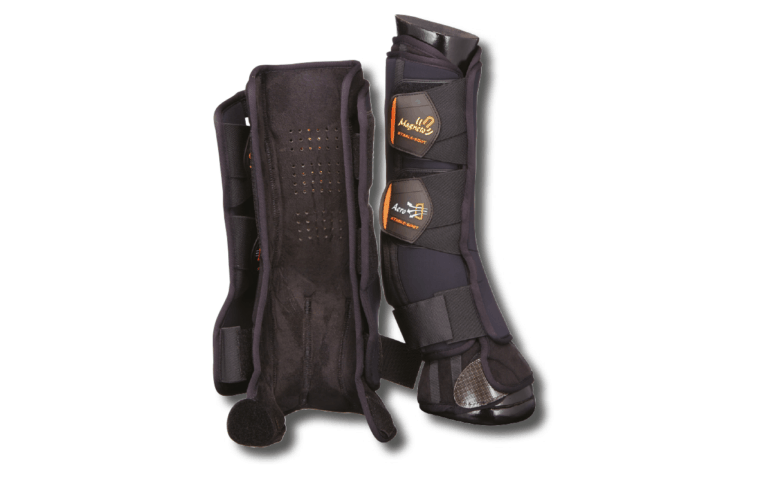 Equick Eboot Aero magnetic stable boots
Sizes M or L
Price £144.95 per pair
visit horsehealth.co.uk
Powerful magnets stimulate blood flow, while strategically placed vents release heat created by the active magnetic field. Shin guards with elasticated support prevent slipping and allow adjustment of compression on the leg.