8 reasons H&R is hopeful for Burghley Horse Trials 2020
Posted in News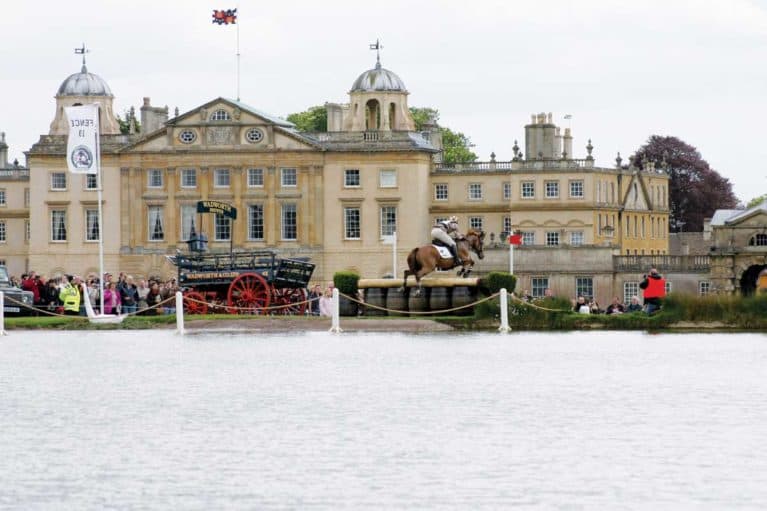 While the equestrian world might feel like it's drowning in a sea of cancellations, H&R can't be alone in crossing its fingers that the summer's crowning jewel might still go ahead?
Tens of thousands of people flock to the prestigious Burghley Park in Lincolnshire for the ultimate eventing fix and shopping experience, and here at Team H&R, we're hoping we'll be among them. If nothing else, there's no harm in a bit of nostalgia, right? So, what makes this incredible event the pinnacle of the season for so many…
Anything could happen
With 16 years since her last Burghley win and 14 years since her last five-star victory, who'd have guessed Pippa Funnell would once again be crowned queen of Burghley Horse Trials aboard Jonathan and Jane Clarke's MGH Grafton Street? Spectators might have been forgiven for thinking Piggy might have had it in the bag after Pippa rattled more than a few rails throughout her round – one even coming down midway. But that's what makes our sport so truly exceptional. Competition really does come down to the very last second.
A truly iconic backdrop
Is there anywhere better to enjoy a week camping out in a 130-acre field surrounded by some of your best equestrian pals? While it's true that Burghley Park is a beautiful venue even when it's not buried in picnic blankets and punters with Pimm's aplenty, when combined with world-class sport, there's really nowhere else we'd rather be.
An even more iconic line-up of jumps
Whether it's the Trout Hatchery you'll be pitched up by, the famous lake or the ultimate in rider-frighteners, The Cottesmore Leap – whose imposing profile boasts a 3m wide ditch topped off with 1.45m brush – you'll be guaranteed a lion's share of the action no matter where you're situated.
A true test of the best
There's a reason why Burghley's often hailed the toughest of tests in eventing. Who else remembers the heart-stopping moments of last year's Burghley, where only 50% of runners and riders arrived home together? Wherever you choose to soak in cross-country day's action, you'll be sure to enjoy everything the event is about – big, bold and brave, there'll be no escaping the top-level competition only the very best riders dare enter!
Famous faces
There's never a shortage of royalty of some sort at Burghley, whether it's eventing royalty as your favourite riders take a break from competing, sports stars from other disciplines enjoying a great day out, or members of the royal family itself – Zara Tindall is a frequent competitor here, too! The Celebrity Talk Area is rapidly becoming a tradition as well, giving you the chance to get up close and personal with your favourite riders, personalities and social media stars.
Filled to the brim with action
Thanks to an exciting new addition to the timetable, this year's event was due to see the competition expand even more, offering grassroots riders the chance to ride on the hallowed turf. While 2020's currently still due to host Burghley's first-ever BE80(T) championships, with so many competition cancellations already this year and with sport – of all levels – unlikely to resume any time soon, that will obviously be subject to review now. But we can hope, still, right?
More than just eventing
You might have come for the eventing action but there's no shortage of other displays if you fancy something a little different to add to the high level of talent on show here. For instance, did you know that Carl Hester's due to complement the Friday's dressage phase, with a masterclass of his own?
Captain Mark Phillips' swan song
The 2020 edition is due to be Captain Mark Phillips' final hurrah as Burghley's cross-country course designer, after over fifteen consecutive years and over 30 years' experience at the helm. A huge part in making the event the world-renowned challenge that it is today, we can't help but wonder exactly how he plans to execute his finale. Could this year's course be the most challenging yet?
Your Comments