The biggest races in the UK
Posted in News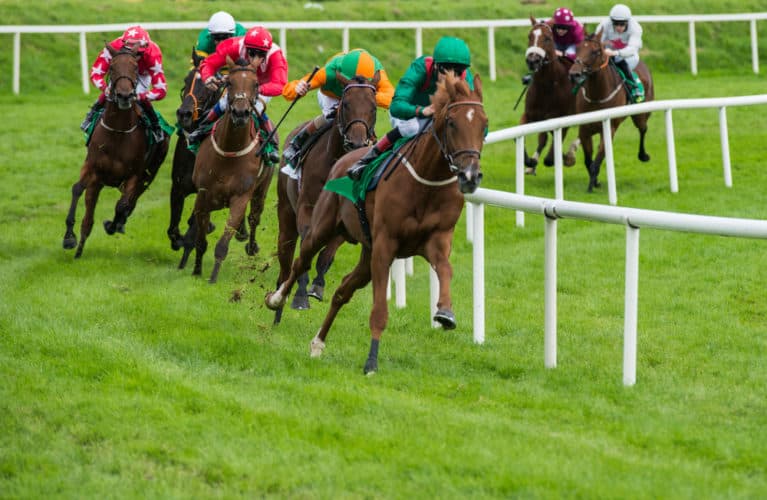 Get your racing fix ahead of next year's season by reliving some of the biggest races the UK has to offer
Both horse and greyhound racing are incredibly popular and are some of the UK's most bet-on sports. Unlike many other sports, horse racing has been able to retain much of its tradition. Those attending UK meets typically dress up for the occasion – with some events even hosting competitions for the best-dressed visitors. This helps to add to the experience that attendees have, especially at the biggest horse races in the UK.
So, without further ado, let's take a look at the biggest and the best the UK has to offer…
The Grand National
 The most-watched horse race in the country, the organisers claim that it's watched by hundreds of millions of people around the world and, as a result, have adopted the slogan "the world is watching". The race takes place at the end of the three-day Grand National Festival, which is held each year in April. The third and final day is always a Saturday. Up to 40 horses take part, and people around the country partake in informal sweepstakes among friendship groups and workplaces.
The Cheltenham Festival
A four-day event that takes place in mid-March, it usually coincides with St Patrick's Day, so it's attended by many Irish racing fans looking to celebrate their patron saint and enjoy a day at the races. It's not as popular among the general public as the Grand National, but it's an important feature on the National Hunt calendar. Because it takes place at the end of winter and the beginning of spring, The Cheltenham Festival usually marks the start of the horse racing season in Britain.
Royal Ascot
 It's no secret that Her Majesty The Queen and the Royal family love horse racing. In fact, the Queen owns and breeds several racehorses herself. While members of the Royal family attend other race meetings throughout the year, the Queen herself attends Royal Ascot's five-day event that takes place in June each year and runs from Tuesday to Saturday.
Many of the races over the five days are named after former monarchs, current members of the Royal family and property connected to the Queen. For example, the Windsor Castle Stakes takes place on Saturday, while the Queen Mary and Prince of Wales' Stakes are run on Wednesday. The biggest event of the programme is the Gold Cup, a one-mile group one race for four-year-old horses and up.
In keeping with the Royal connections, attendees to many of the enclosures must adhere to a strict dress code which includes whites formal daywear, a top hat with a minimum prescribed base, and black shoes. The event also kicks off each day with the Royal Procession, where the Queen and her guests arrive in a motorcade.
Your Comments