H&R's ultimate guide to horsey podcasts
Posted in News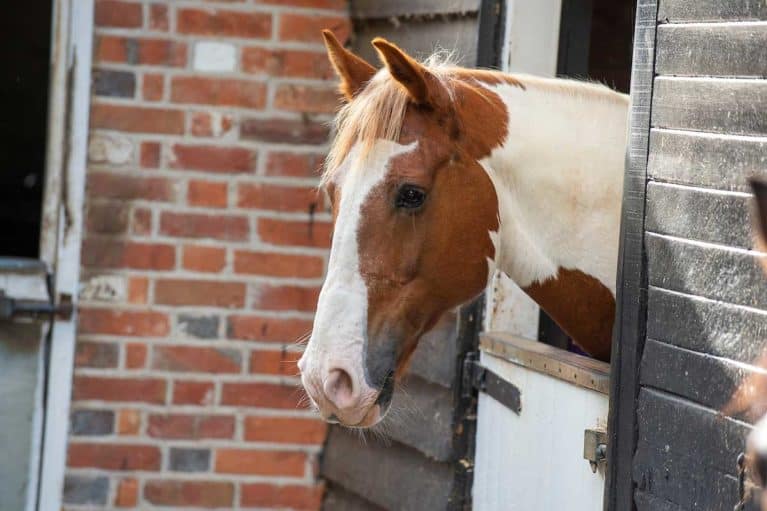 In a time where podcasts are popping up left, right and centre, what horsey offerings are there to help you pass the time? Here's a selection of the podcasts Team H&R has been tuned into lately
Struggling to get your horsey fix with less time at the yard? Or searching for a new soundtrack while you work from home? Look no further than Team H&R's favourite horsey podcasts. Whether you want to learn something new, or be kept up to date with equestrian sport from the comfort of your home. From governing bodies to professional riders, the equine industry has plenty to say – and plenty to keep you entertained for hours on end.
The equestrian industry is bursting with stories to be shared and voices to be heard, and who better to explore them than the British Equestrian Federation. Presented by Rachel Dyke, this podcast rounds up stories from every corner of the horse world, from Olympic medallists to riding centre volunteers determined to give back. With nearly a year's worth of podcasts to enjoy, this one's bound to keep you entertained for the next few weeks of isolation. Why not travel back in time to last year's European Championships? Honestly, with all the interviews, behind-the-scenes access and action as it happened, you'll forget for a few moments that you're still in your living room.
Listen here.
Seasoned podcast fans might know this one! Supported by a popular Twitter page and hashtag, HorseHour is one of the longest-running podcasts of the equestrian world. Amy Frost guides listeners through the never-ending pool of information about your equine best friend, helping you broaden your knowledge of nutrition, health, training, natural horsemanship and much, much more. Hosting celebrity and expert guests, from Mary and Emily King to some of the county's leading vets and charity founders, as they share their personal stories and offer great advice from all across the equine industry.
Listen here.
Famed for their dressage book series and easy-to-understand online articles, the team at How to Dressage are back and in podcast form. You can listen to their expertise from anywhere – whether that's on your sofa with a cup of tea, while you're cooking dinner, doing your yoga routine or relaxing in the bath – with podcasts on structuring your training plans, understanding rhythm, riding good transitions and practising higher-level movements. It's the perfect way to get your training fix while you're out of the saddle, plus it'll give you plenty of inspiration to give your riding a boost when you're ready to get some competition dates in the diary.
Listen here.
Presented by the Event Rider Masters' commentator Nicole Brown and hosting a roundtable of regulars, including stats wiz Diarm Byrne and 5* eventer Sam Watson – head honchos of equestrian statistics company EquiRatings, top vet Peter 'Spike' Milligan, and roving reporter Catherine Austen, this is the pod of choice for eventing fans around the world. Though the team come into their own when previewing and reviewing events, they're certainly not short of material when the season's on hold – look out for Hall of Fame interviews, quiz shows, stats primers, veterinary insight and the perpetually silly Alphabetti Spaghetti to brighten up your day. With at least one episode launching each week and accompanying Facebook Live get-togethers – not to mention the bustling Flick group chat for listeners – the Eventing Podcast will fill the hole left by the loss of the spring season.
Listen here.
If showjumping is more your cup of tea, you'll love this! Hosted by international showjumper Will Fletcher and commentator Sam Gerrard-May, this latest addition to the podcast scene brings news of upcoming events and fascinating segments with top-level showjumpers. Despite the competition being placed on hold for the foreseeable future, they've already spoken to leading riders Harriet Nuttall and Joe Stockdale, and share an exclusive interview with Nina Barbour, the brains behind Equestrian Relief. For those yearning for the inside scoop on the world of showjumping, you've come to the right place. Buckle up your seatbelts and get ready for the exciting journey about to unfurl.
Listen here.
First established in early 2019, dynamic duo Alex van Randwyck and Tess Bishop aim to educate, inform and entertain, one hilarious episode at a time – and what they promise, they certainly deliver by the bucket-load. The brainchild of two self-confessed Pony Club cheerleaders who wanted to share exciting and innovative ways to educate owners, the pod has now evolved beyond the pair's wildest dreams as they sit down with their favourite riders, coaches and equine experts as they chat life, horses and so much more. There's truly something for everyone, from equestrian enthusiasts and Pony Club kids to non-horsey parents and other-halves, alike.
Listen here.
If you follow dressage rider and coach Olivia Towers on social media or watch her vlogs, you'll know that mindset and empowerment are two subjects she feels passionately about. Offering a 100% honest account of her life and mindset transformation, and adopting a wonderfully personal approach to tackling those difficult-to-discuss topics, you're sure to finish every episode feeling super-positive. Her varied back-catalogue offers everything from moving up a dressage level, backing horses and dealing with critics. Plus, she's recently embarked on a new series of Tackroom Tales, with interviews from the very best the equestrian world has to offer, from International dressage riders Alice Oppenheimer and Hayley Watson-Greaves, to one of H&R's favourite social media stars Tina Wallace (you might know her as @life_on_the_left_rein).
Listen here.
Your Comments